AM/CAN GCh.Sunkozi's Dance'N With Bali Hai , HIC.
" Zoe" is our Jake Grandaughter.... Her mother is  Jakes daughter "Disco"  - Int Ch.Sunkozi Disco Dancing  & Sire is Eilrans (British Import) Ch.Hanbar Hendrix.-Jimmy
"Zoe" 4 th USA Show, WB For a 4 Point "Major "To Finish Her "AM "Championship.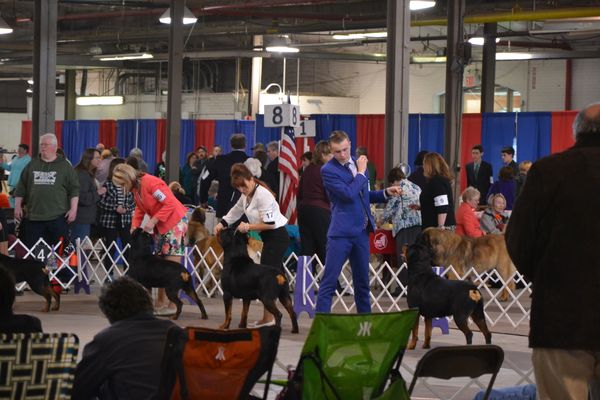 "Zoe" 3rd USA Show, WB / BOW 2 Days, 2 "Majors" Nov-2015
                                                          "Zoe winning 1st of 2 "Majors under Judge William P. Shelton
                                                           Chenango Valley Kennel Club Ny. Nov-2015
"Zoe" 2nd USA Show Finger Lakes Ny. Sept-2015
                                           Zoe winning WB and BOW for 2 pts.